Beecroft Nursery is located at the junction of Queen Anne Drive and Harvey Road, Wimborne BH21 3BA

Beecroft Nursery sells hedging plants, seasonal shrubs, hanging baskets, logs & real christmas trees.
Located in Merley near Wimborne, Beecroft Nurseries is one of the last independent nurseries/garden centres in the area. Approaching its fiftieth year, Beecroft Nursery was relocated from its original site in Broadstone to its present location in 1972. Offering gardeners a range of good reliable varieties of shrubs that will thrive in the local area, along with advice on growth habits, planting, subsequent pruning, and a planting service.
As many plants as can be squeezed in are grown at the nursery site. If it's summer colour you are after, there is always a large selection of award winning hanging baskets on offer from early May (providing Jack Frost has moved away), as well as a comprehensive range of bedding plants all grown on site at Beecroft. Come and visit Beecroft Nurseries, open seven days a week. We're all about the plants.
Beecroft Nursery Opening Hours;
Monday 12:00 to 4:30. Tuesday 10:30 to 4:30. Wednesday 10:30 to 4:30. Thursday 10:30 to 4:30.
Friday 10:30 to 4:30. Saturday 10:30 to 4:00. Sunday 10:30 to 4:00.
Whilst we strive to be at the Nursery during the advertised hours, sometimes we do have to make local deliveries. If we're not there please call 07759 837 404 to see how far away we are or pop back to us another time - please do not disturb our neighbour in the house.
Shrubs and Trees ....
Shrubs and trees will give structure to your garden. Wether you are a fan of evergreen or deciduous, tall or short, pastels or vivid colours, there are literally hundreds to choose from. Be aware of you local surroundings and your soil type. Beecroft Nurseries try and hold a good variety of shrubs and trees, many of which will be perfect for your garden. We can't hold every plant but if you have a specific plant request then we will try and locate it via our network of nurseries in our supply chain - click here to view our top ten shrubs and tree choices
Award Winning Hanging Baskets ...
Beecroft Nursery are very proud to have been supporting 'Wimborne in Bloom' for the last few years, hand making to order some 200 hanging baskets in their desired colour scheme. Wimborne has been awarded a 'Gold Award' for their hanging baskets for the last two years - Beecroft Nursery look forward to continuing to help Wimborne look their best in forthcoming years.
Our hanging baskets are made here on site, in 14" round wire baskets or in 12" wicker cone baskets. We always
fill baskets to achieve not only a fantastic range of colour, but also a great looking colourful addition to brighten
up your garden. Orders for hanging baskets can be placed in person, over the phone 01202 693705 or via
emai - click here to view our dedicated hanging baskets website
Beecroft Nursery sells locally sourced barn dried Logs, meeting DEFRA's regulations ...
Beecroft Nursery has a unique relationship with one of Dorset's leading rural estates, with sole access to their woodland. Working in conjunction with their woodland team, Beecroft Nursery truly has 'locally sourced timber' which we cut and split into 9" logs.
All logs are stacked and dried in our own barns on site to ensure our logs meet DEFRA regulations, set to help lower air pollution. Again, as we sell so many logs, we have a separate website which has prices and more information -
locally sourced quality logs
transported just 8 miles from source to us
split and barn dried to ensure the best quality
Real Christmas Trees ...
Beecroft Nursery has a unique relationship with one of Dorset's leading rural estates, with sole access to their woodland. Working in conjunction with their woodland team, we select our Nordic and Spruce trees and offer them for sale from the last Saturday of November onwards. If you're looking for that special 'big' tree for a special occasion, give us a call on 01202 693 705 - we can source trees up to 16 ft by arrangement and secured with pre-payment - click here to view our christmas trees in Wimborne website
locally sourced quality Christmas trees
transported just 8 miles from source to us
various sizes upto 16ft (requires pre-payment)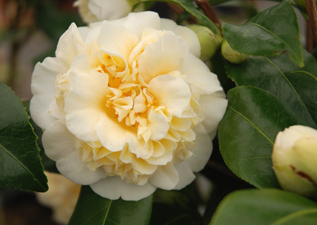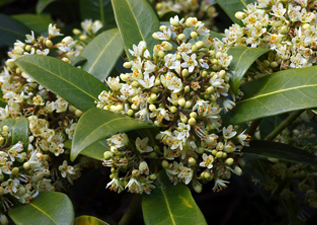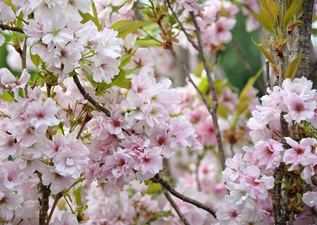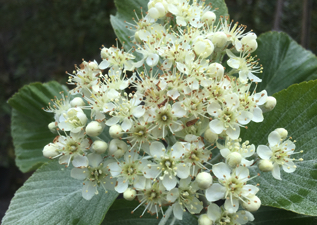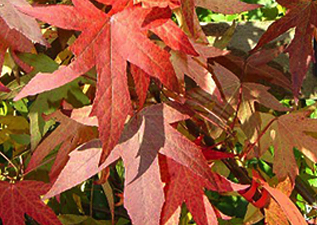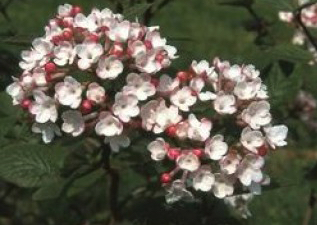 & Garden Centre in Wimborne, Dorset
hedging plants | hanging baskets | shrubs | bedding plants | log sales | christmas trees
Beecroft Nursery 'Gold Award' winners
Beecroft Nursery supply 'Wimborne in Bloom'
orders taken for mid May collections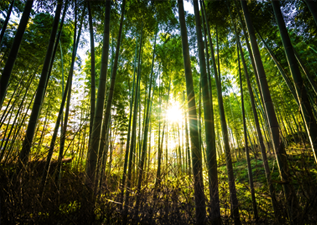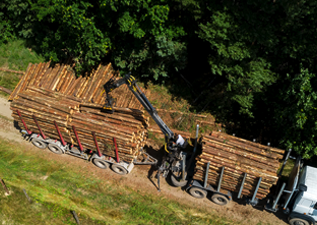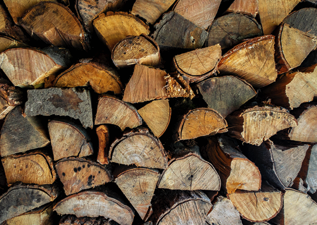 Beecroft Nurseries are experienced in advising you of the right hedging plant for your garden ...
Hedges have been around for thousands of years. Sometimes used as boundaries between roads and land, or between parcels of land. Historically, they were also used as a source of firewood. Another reason for hedges was crop protection and indeed to prevent soil erosion.
Nowadays, hedges are created in an urban setting on house plot boundaries, where our need for privacy prevails. At Beecroft nurseries we try and stock a range of evergreen hedging that will, if planted and pruned correctly, create the ultimate dense screen. For those customers who prefer a more natural hedge, then Beecroft also carry a stock of traditional native hedge varieties, below are a few of our top ten options - click here to view our dedicated hedging plants website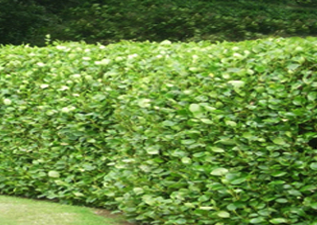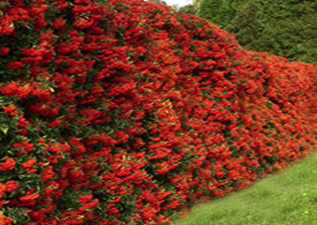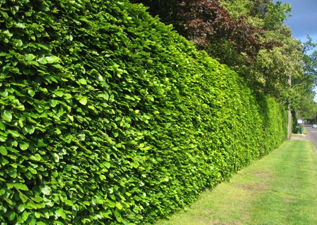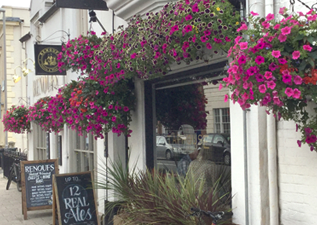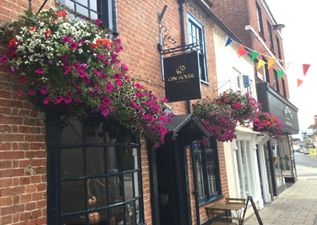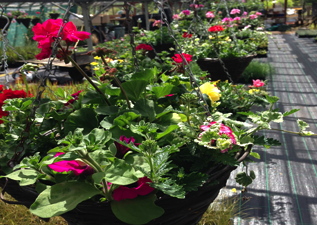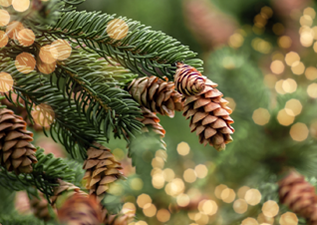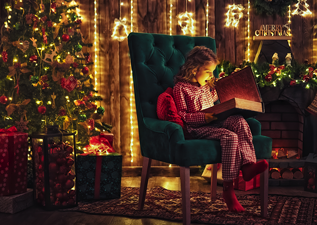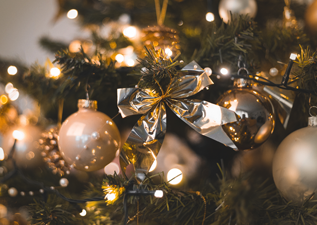 Beecroft Nurseries have over 40 years experience of bedding plants ...
Forty years ago Beecroft Nurseries were predominantly a bedding plant grower. Indeed we had a purpose built growing room that was the baby of original owner John Soffe. Digging the footings was the current owners first job as a young teenager. The growing room could germinate seed in a few days. 
Here at Beecroft winter and summer bedding is grown for retail and trade sales. We are particularly well known for our Geraniums and brightly coloured Non Stop Begonias. Come and visit Beecroft Nurseries from the second week of May or contact us in the autumn if there is a bulk order that you would like us to grow for you.